How Chomp Snack Box Works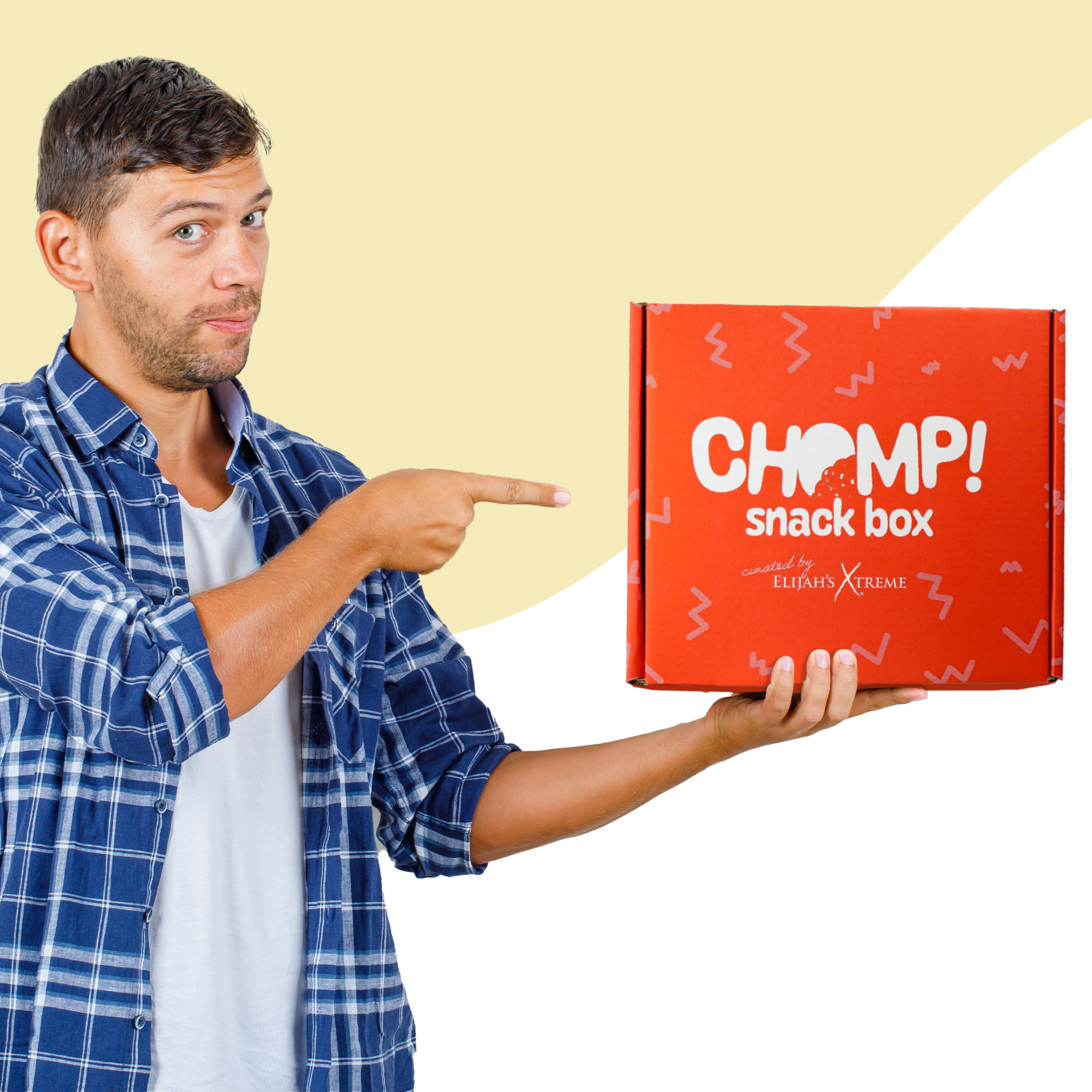 Subscribe
Pick your plan and let the excitement commence!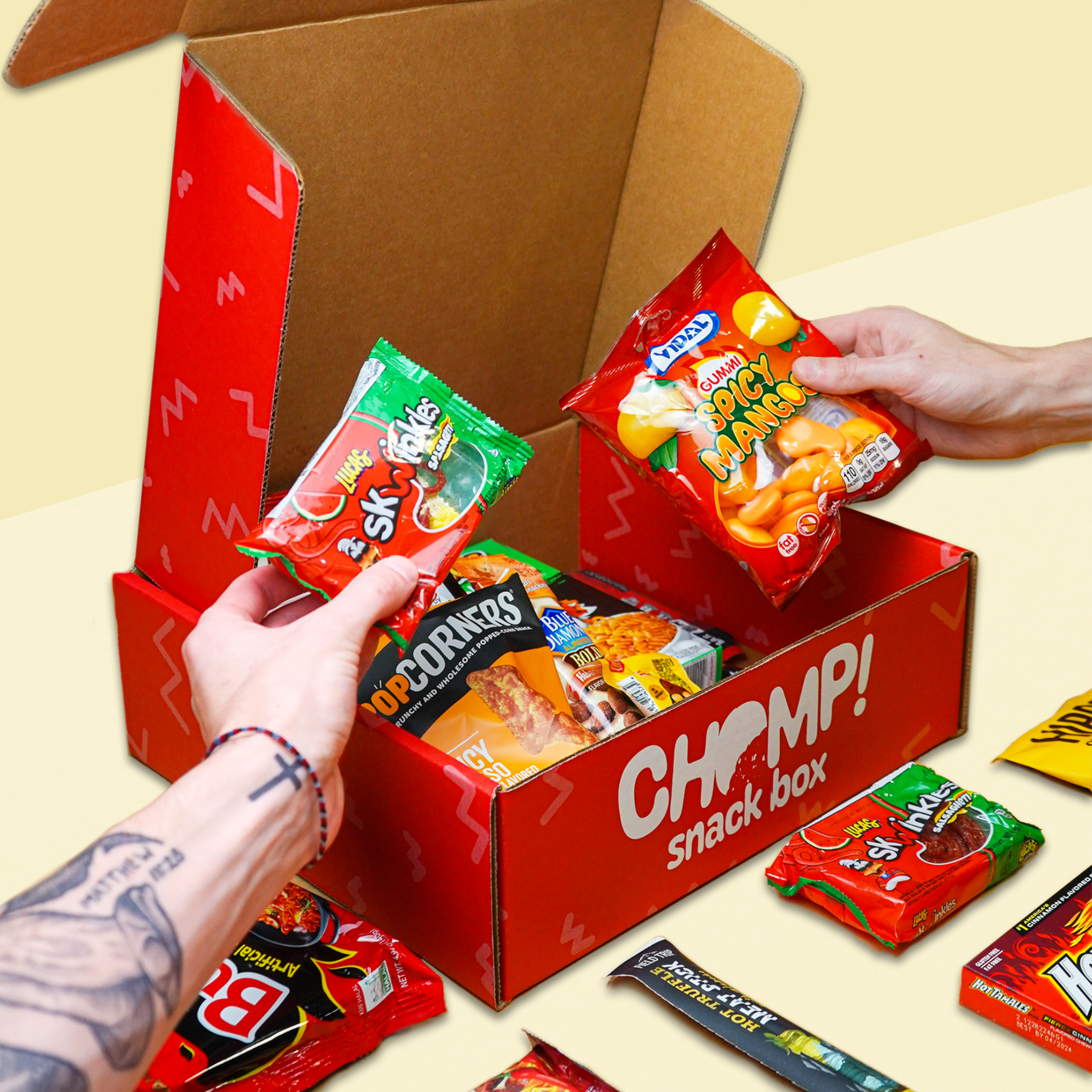 We Curate
Our team of spice enthusiasts meticulously handpick each item in your Chomp Spicy Snack Box to ensure a unique and delightful experience every month.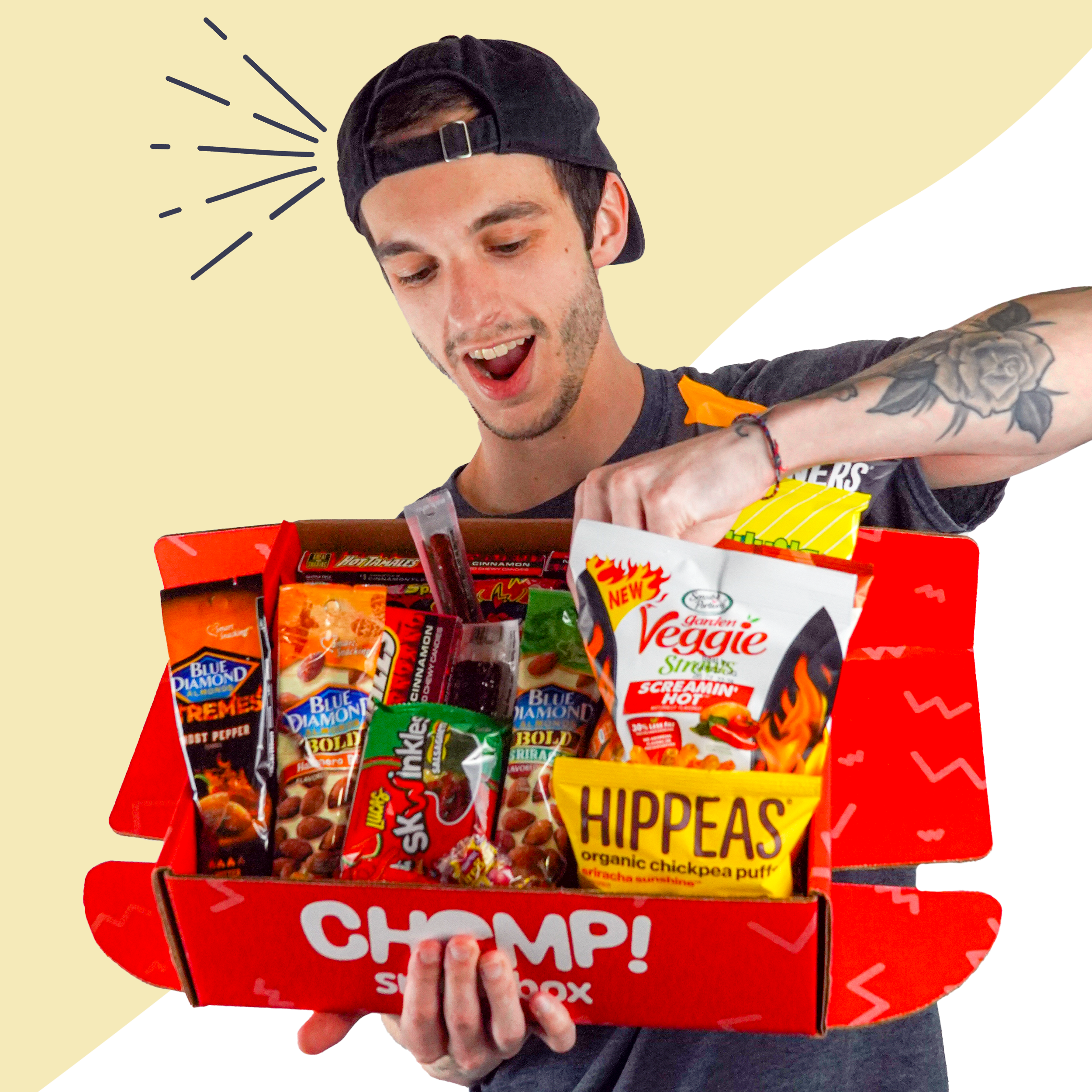 You CHOMP!
Receive your Chomp Box and embark on a flavor expedition! Discover the carefully chosen spicy treats, and let your taste buds embark on a tantalizing adventure!
What's Inside
CHOMP! Spicy Snack Box
16+ Spicy & Sweet Snacks Curated and Delivered Monthly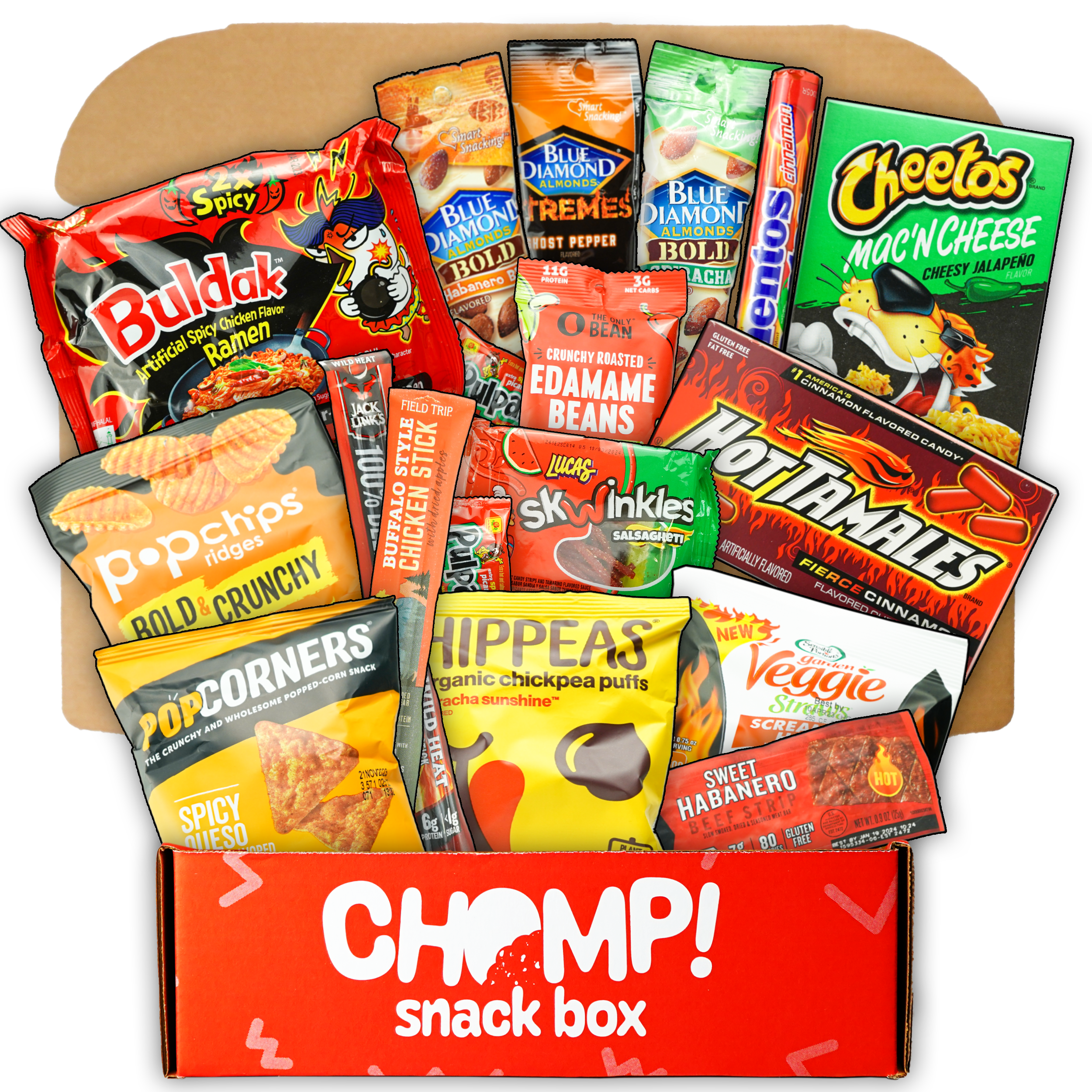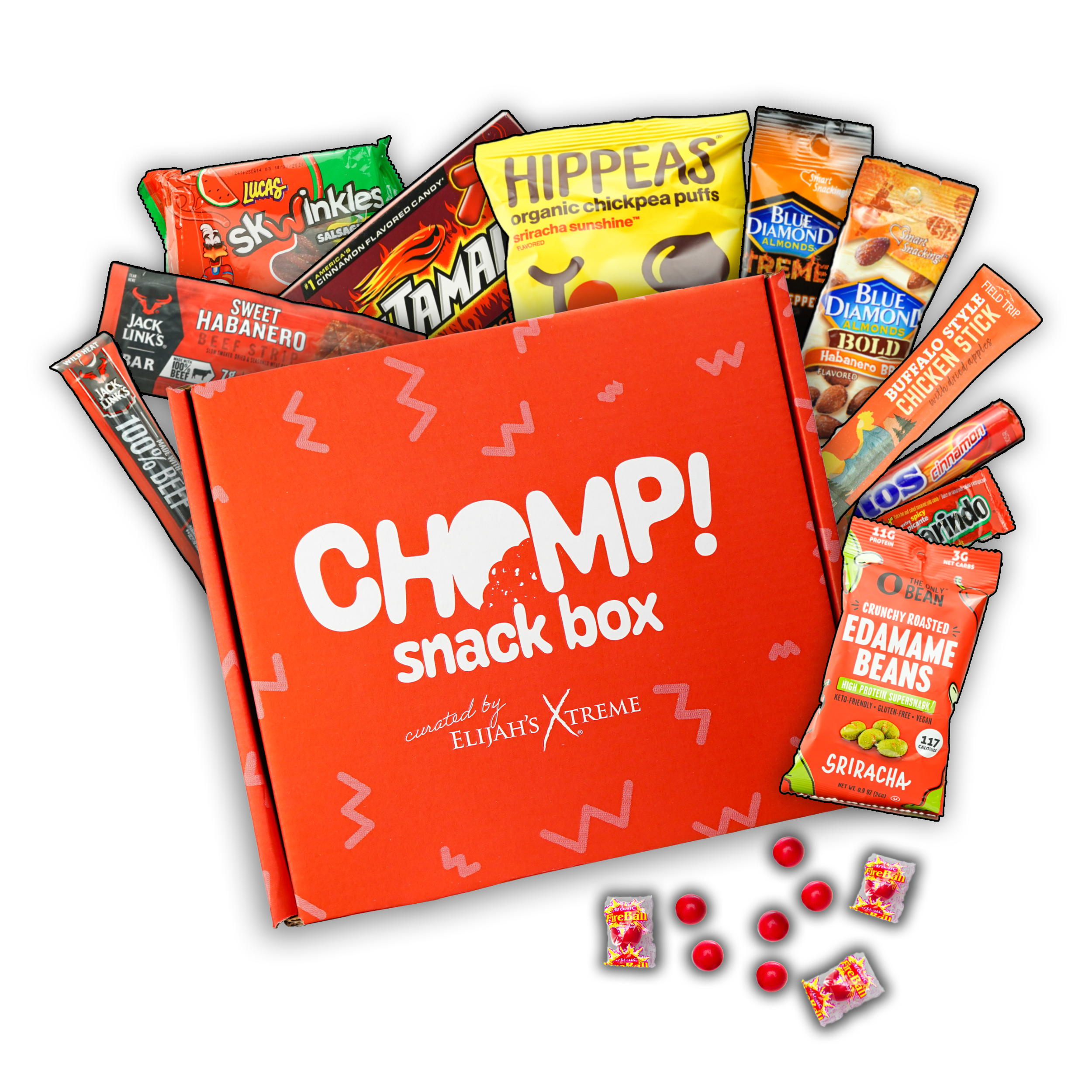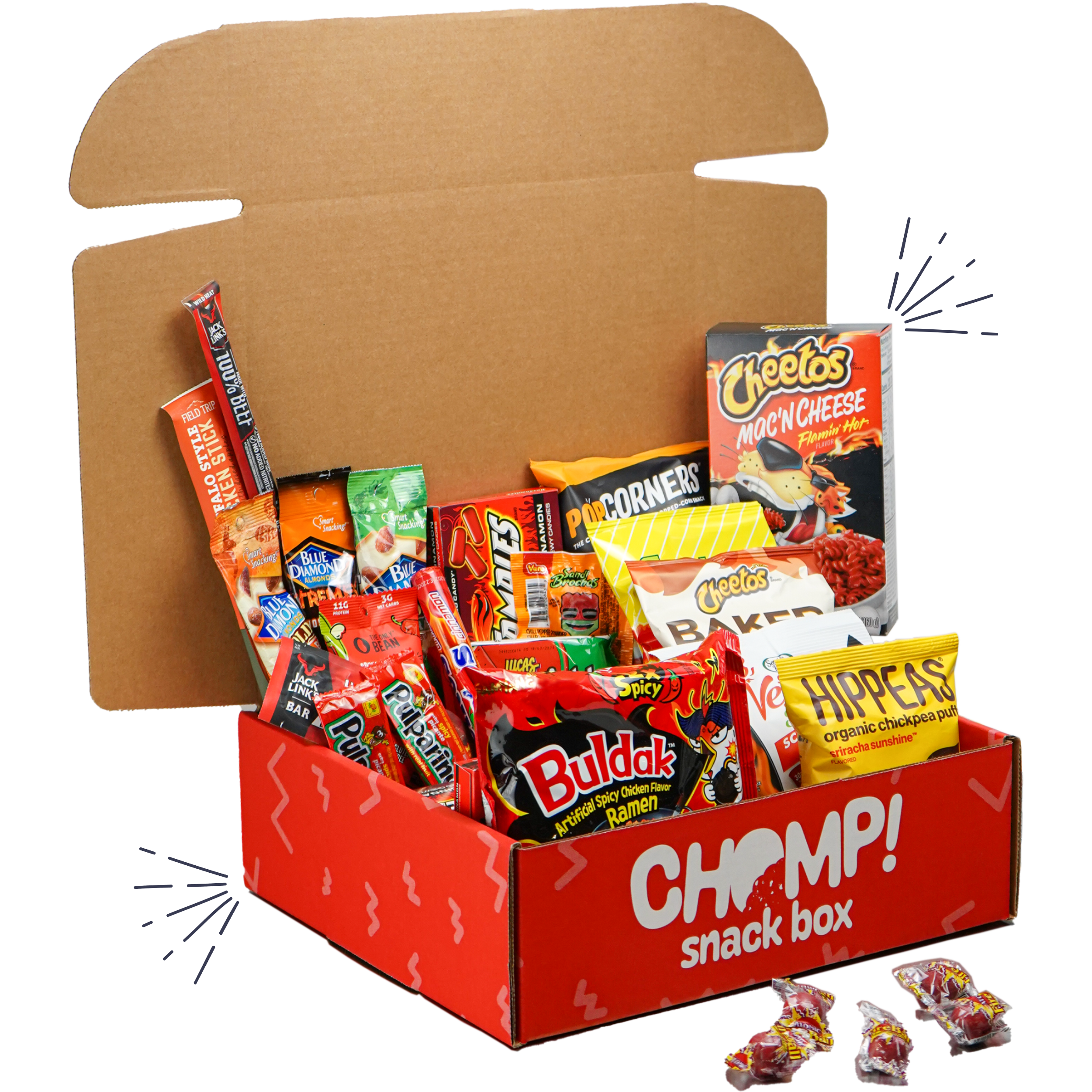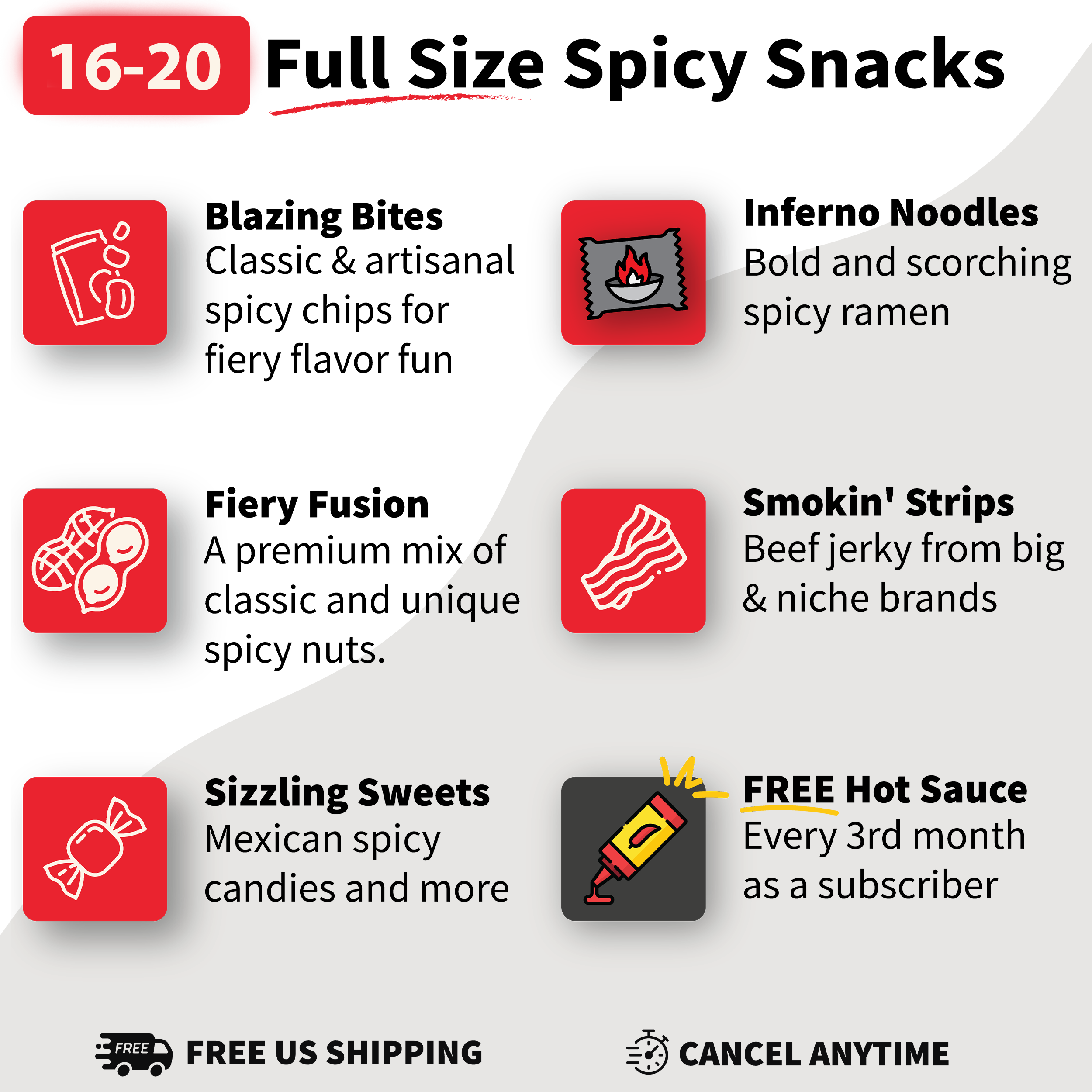 Plans Start At Just $38.95
Take Snacking Up A Notch
The ultimate way to explore and enjoy a wide variety of fiery snacks delivered straight to your doorstep every month! Satisfy your spicy cravings and embark on a flavor adventure like no other with our handpicked selection of mouthwatering treats.
Each box comes with:
16-20 spicy snacks, jerky, nuts, noodles, chips, Mexican candy, classics, small brands, and more!
Free bottle of hot sauce every 3rd month of subscription.
Top brands and artisan producers.
Free shipping (U.S. Only)
Auto-renew monthly deliveries with the option to pause or cancel anytime.

Please note: not everything you see in the image will be included in the box. This is an example of what some boxes may include.

PS: this is not meant to be a "spicy challenge" box. These are spicy varieties almost everyone can enjoy.
FAQ's
You may have questions... We have answers!
Do I have to wait a month to get my first box?

No, there is no waiting to get your first box! You will begin your snacking adventure with our "Starter Box" and then you will receive the next month's box around the 25th of the following month.
Do you have gift options or one-time purchase options?

Yes! You can purchase the most current months box as a one time purchase or send as a gift here: One-Time Purchase LINK
Can I choose the snacks in my subscription box?

Each month, our team of experts carefully select the best spicy snacks to include in your Chomp Snacks box. While you can't choose individual items, you can trust that we will provide a diverse and exciting assortment of snacks for you to enjoy.
Do you accommodate dietary restrictions or preferences?

While we strive to provide a diverse assortment of snacks in each box, we may not be able to accommodate specific dietary restrictions or preferences. Please review the ingredients list for each snack before consuming if you have any dietary concerns.
How does the subscription cycle and billing cycle work?

At Chomp Snacks, we want you to enjoy your spicy snacks without having to wait! That's why we've created a unique subscription cycle that ensures you receive your first box – the "Starter Box" – right away, regardless of when you place your order. Here's a simple breakdown of our subscription and billing cycle, with examples to help you understand the process:
Need more answered? Email us: support@chompsnacks.com
Average answer time: 24h
CONTACT US